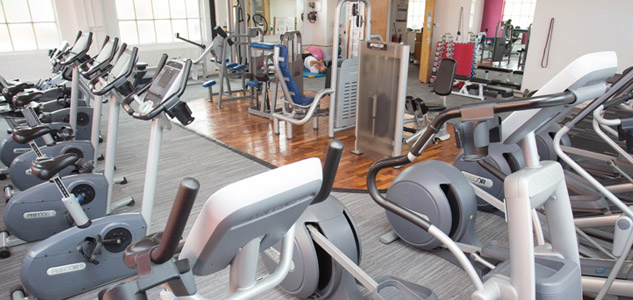 Personal Trainers Sileby
Here, at Physfit Gym in Sileby, we only employ highly qualified personal trainers with expert fitness knowledge to help our customers get the most out of their Physfit experience. In terms of expertise, we've made sure we've covered all the bases. To give you a brief snippet, our personal trainers in Sileby provide instruction in everything from TRX, the latest and greatest in muscle toning technology, to Boxercise, a fantastic way to release that pent up aggression and get in great shape! For us, it's all about providing new and fun ways of keeping fit as well as staying healthy, which is why we're fully qualified in the prevention and management of sports injuries as well.
Our trainers are always on hand to provide help and support to customers using our facilities. You'll never be unsure in a Physfit gym! Our personal trainers in Sileby can offer 1-2-1 training if you need that added support, in your quest for fitness. If you and a friend need a little extra push, then our trainers can provide 2-2-1 training as well. It's a great way to give your regular work out a revamp, include some new exercises and reach those long term fitness goals in no time at all.
All our personal trainers are also fully versed in high-intensity interval training (HIIT) which is one of the most effective ways to trim the fat and get into great shape physically. It's a method our personal trainers in Sileby love as it keeps working up to 8 hours after you've left the gym!
For heavy lifters, all our trainers are clued up on the best techniques in weight/strength training as well as power lifting. Technique is vitally important when considering your health and is a top priority for us at Physfit gyms! Also, you're in a much better position to smash your personal best with all the right tips and tricks so book a session today. We know you won't regret it.
Personal Trainer Information
Here's some more details on our personal trainers in Sileby and their specific expertise. All our trainers are well versed in different areas of health and fitness so have a read and choose a trainer best suited to your fitness goals. There is one thing we all have in common though, it's that we love what we do!



Profile – Sam Gale
Specialties:
1-2-1 training
2-2-1 training
HIIT
Cardiovascular
Weight/Strength training
Power Lifting
An excellent motivator and fully qualified personal trainer
"Having a keen interest in Sports and Fitness from a young age, I was fortunate enough to be able to choose a career combining my hobbies. After gaining my Sports qualification, I continued studying Prevention & Management of Sports Injuries, this has given me a good knowledge of Anatomy and physiology, nutrition, biomechanics and various training methods that we can use to improve specific areas of fitness and the prevention of injury.
I have played and coached Cricket in both the UK and Australia. I specialise in 1-2-1 and 2-2-1 training which incorporate High Intensity Interval Training, Cardiovascular and Weight/Strength training.
When you train with me, you will be motivated, educated, complemented and rewarded. Most importantly, you will have the confidence and knowledge to continue training outside of your time with me."
Reviews
Paul Hollinshead
I was reluctant to have a personal trainer, but since I've teamed up with Sam I have never looked back. Training is always varied and personalised to achieve your goals! My fitness levels have improved massively!
Wayne Howkins
"Since joining Sam Gale PT my aim was to lose Weight and tone up in 6 months.
After close consultation with Sam he quickly determined my weaknesses and made them my strengths.
With his continuous development research Sam has turned my goals into reality losing over a stone in weight and giving me a complete new body which is unrecognisable.
Cheers Sam."
Louise Marshall
"When I first started personal training with Sam I was so nervous, had no confidence and didn't realise how unfit I was. He is so encouraging and I can't believe how much I have come on, with endless different exercises, he has pushed me to limits I never thought I could do, inches are dropping off and I my energy is rising. He is kind, very encouraging, I can't thank him enough for his determination. Well done Sam and a massive thank you."
Mandi Jordan
"I was nervous about getting back into exercise and the gym environment but Sam immediately put me at ease … He is very encouraging and positive which has motivated me !!! I now love exercising again and enjoy the challenge of our sessions !! Thank you Sam."
Profile Andy Smith,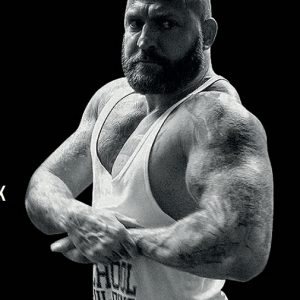 Specialties: 
HIT Training
Bodybuilding coaching
weight management
sport specific
nutrition plans
Injury rehabilitation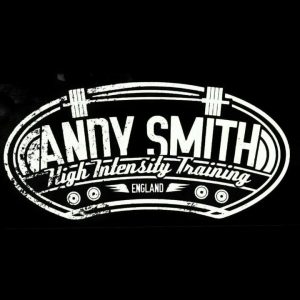 I'm a Personal trainer and advocate of High intensity training principles –
I have worked in the fitness / bodybuilding supplement industry since 1999 and run my Personal training business since 2012.
I coach a wide range of clients from young to older and some have sport specific requirements. Helping many first timers during their first few months in the gym. Contact me for –
I can be found on Facebook or Instagram @andysmithpt or YouTube channel Andy Smith High intensity training
Call Us Today
One year from now you will be wishing you started today! So, pick up the phone and call our friendly and professional fitness team. They'll be more than happy to answer any questions you have and give you a guided tour around our state of the art gym in Sileby. Start the journey to becoming fit and healthy by calling today on 01509815490.